Anushka Sharma's Latest Plea Highlights the Plight of the Voiceless Caged Animals Who Have Been Quarantined Forever (View Post)
Anushka Sharma (Photo Credits: Insta)
Bollywood actress, Anushka Sharma is an avid animal lover and has been proving the same time and again with her social media posts. Recently, she shared a series of pictures on her Instagram which sees a number of animals caged in the zoo. The Zero actress via the post has urged humans to open their eyes and see the truth behind these voiceless creatures who are locked at zoos and circuses. Along with the many photos, the actress also made a harsh point emphasizing on how keeping them caged for our entertainment is too unfair. In a nutshell, the Bollywood star has raised her voice against animal cruelty amid the lockdown. Anushka Sharma and Virat Kohli Mourn the Loss of Their Pet Pooch Bruno (View Posts).
From elephants, chimpanzees to bears, Anushka's post highlights the plight of the caged animals who have been quarantined forever. Not just this, in her long post, she also compared the situation of these animals with that to humans who are practising lockdown amid the crisis. She mentioned how we the people feel depressed and want to set free once the lockdown gets lifted and so think the next time one visits a zoo, circus or any other established that keeps animals locked and chained. Moving and how! Anushka Sharma Workout And Diet: Learn Fitness Secrets Of Bollywood Actress' Healthy Lifestyle As She Turns 32.
Check Out Anushka Sharma's Latest Post Below:
Well, this is not the first time Sharma has got vocal about animal rights and cruelty. As it was she who started #JusticeForAnimals campaign long back and also a few days ago had shared a list of organisations on her Instagram who are helping the stray animals. Meanwhile, on the work front, Anushka is basking in the success of her latest series Paatal Lok.  Stay tuned!
Amid #VirushkaDivorce Trend, Anushka Sharma Shares a Gorgeous Sunkissed Picture and Virat Kohli is All Hearts For It! (View Post)
Anushka Sharma, Virat Kohli (Photo Credits: Instagram)
Anushka Sharma and Virat Kohli have been trending on Twitter since last night and well, it is for all the wrong reasons. #VirushkaDivorce trend went viral yesterday after an old article published by a leading news publication surfaced online reporting that the duo split. While Virat and Anushka aren't the kind of couple who would address futile rumours, the couple did manage to put all this nonsense to rest in an adorable manner. Anushka Sharma recently took to Instagram to share a gorgeous picture of herself, shining bright in a perfectly sunlit picture. The post comes after her recent one where she mentioned how the lockdown has helped her figure out the best corners for sunkissed pictures in her house. NO, Virat Kohli and Anushka Sharma are Not Getting Divorced! Stop Spreading Fake News and #VirushkaDivorce Trend ASAP.
Sharing the beautiful picture where Anushka is seen in her gym wear and is all smiles as the sun shines on her gorgeous face, the actress wrote, "I told you I knew all the sunlight spots." While the picture is too pretty to miss, it is Virat Kohli's comment that is sure to make you go "aww". While we know that the Indian skipper has been Anushka's photographer amid the lockdown, the cricketer commenting on his wifey's post replied with the heart emoji. We bet this is enough to shut up anyone and everyone with the #Virushkadivorce trend. Virat Kohli Should Divorce Anushka Sharma For Producing Paatal Lok, Demands BJP MLA Nandkishor Gurjar; Files Sedition Case Against Her.
Check Out Anushka Sharma's Post Here:
Anushka and Virat are one of the most-loved celebrity couples in India. The powerful duo are influential personalities in their own industries. Recently, the couple's divorce became a talk of the town because of a comment made by BJP MLA Nandkishore Gurjar who slammed Sharma's production Paataal Lok and said Virat must divorce Anushka. With Anushka's new post, it is certainly clear that the couple isn't deterred by all such trolling and continue to remain in love!
Bebo Breaks A Sweat: Kareena Kapoor Khan Takes To Street Jogging This Lockdown And We Feel Inspired (View Pics)
Kareena Kapoor Khan (Photo Credits: Yogen Shah)
Bollywood's only 'poo', Kareena Kapoor Khan has a message for all couch potatoes out there. As after relaxing and chilling in her abode for almost three months, courtesy coronavirus, she has finally started to sweat it out. In some of the latest pictures clicked by the paparazzi, Kareena was seen burning some fats by jogging in her building's complex. Yep, you read that right. The actress was seen running solo and well it's inspiring and how. While gyms in the country have not been given the permission to re-open, Bebo opted for the simplest workout session and it's a brilliant idea indeed. Kareena Kapoor Khan is All Things Classy and Fabulous in her New Vogue India Photoshoot (View Inside Pics). 
In the photos, Kareena can be seen wearing a printed white top which she paired with black fitted tights and sneakers. It's weekend and what better than eliminating those extra-calories by going the jogging way. The actress is clearly flashing fitness goals in these latest photos. However, the thing we missed is seeing little Taimur Ali Khan and Saif Ali Khan in the same frame jogging with Bebo. Maybe next time?  Kareena Kapoor Khan, All Glammed Up and Gorgeous but Totally Engrossed in Her Phone in This Throwback Boomerang Video!
Check Out Kareena Kapoor Khan's Jogging Pic Below: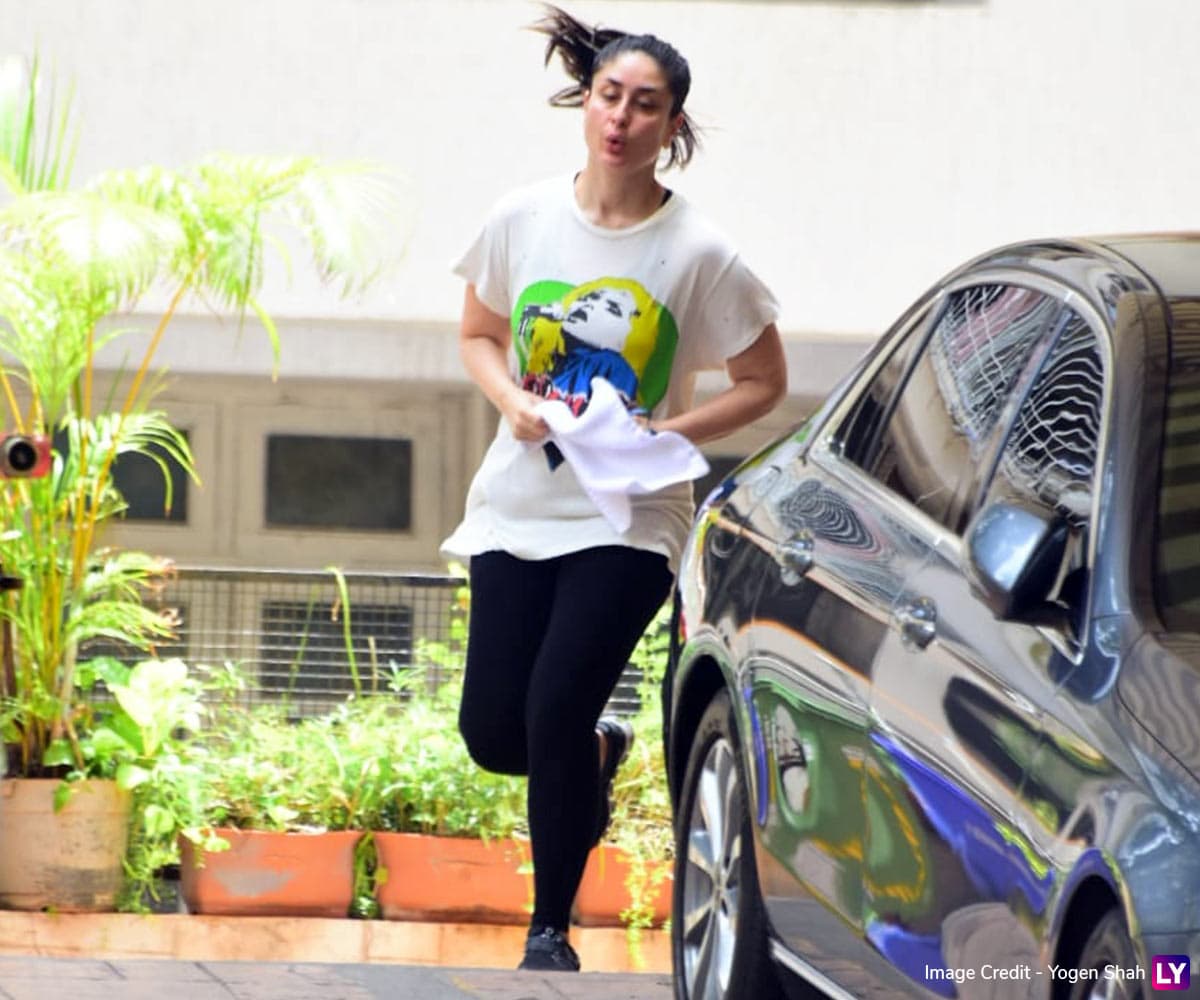 Kareena Kapoor Khan (Photo Credits: Yogen Shah)
Here's Some More: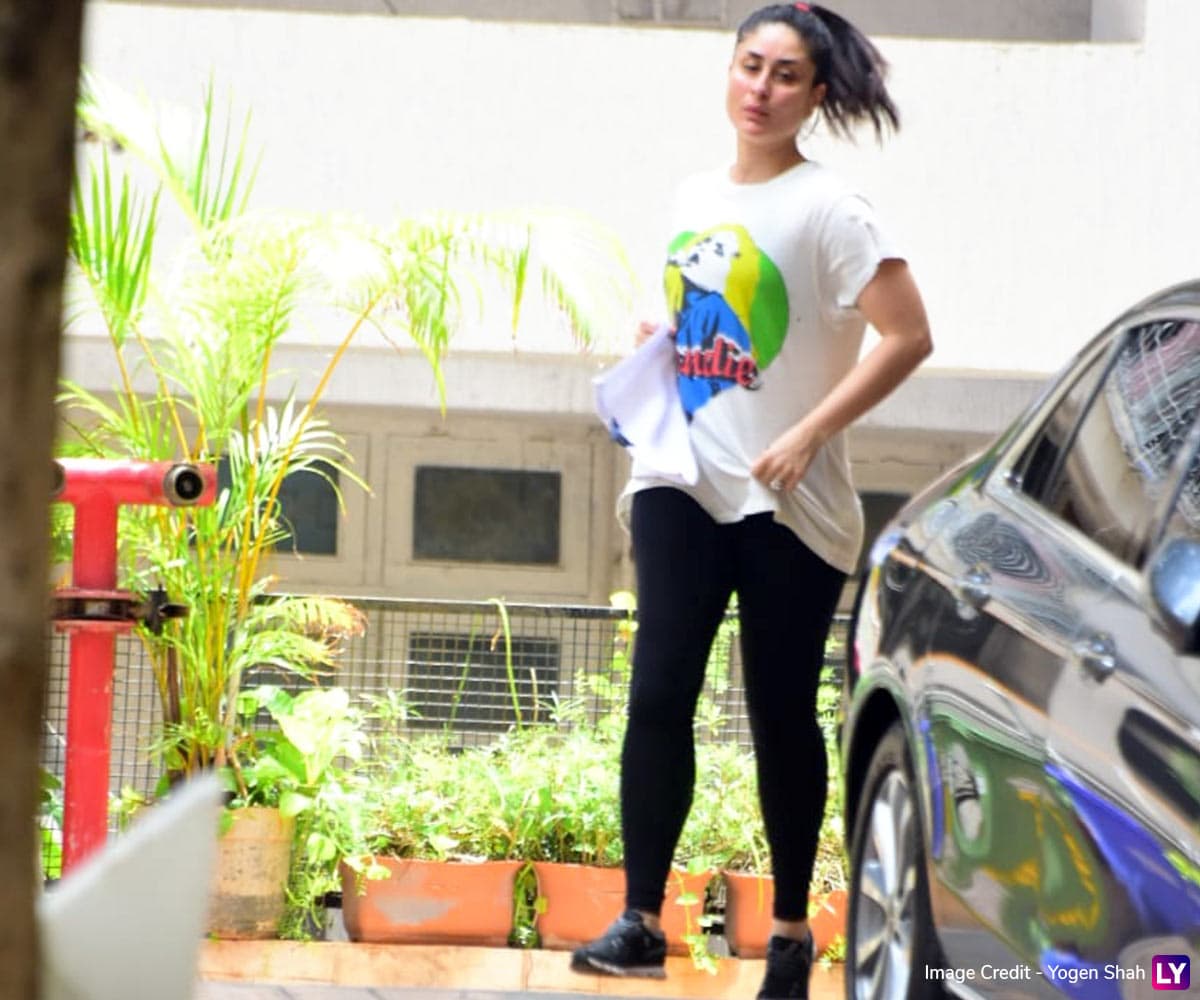 Kareena Kapoor Khan (Photo Credits: Yogen Shah)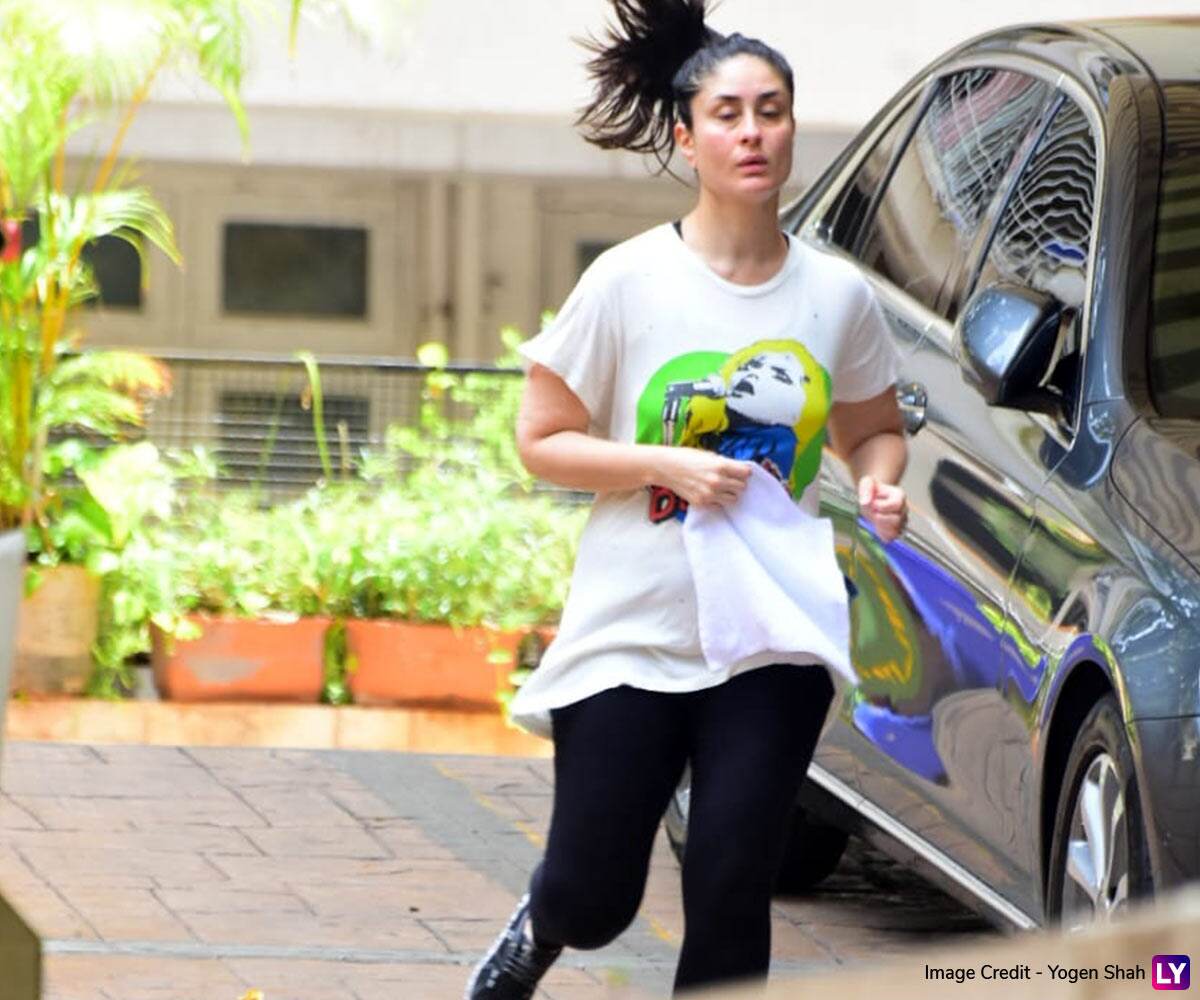 Kareena Kapoor Khan (Photo Credits: Yogen Shah)

It was yesterday when Bebo had taken to Instagram and shared a selfie with a caption which read, "Dear fat, prepare to die…" Well, all we can say is seems like before the shooting of the films starts, she wants to say goodbye to the fats. Meanwhile, on the work front, she will be next seen in Laal Singh Chaddha

opposite Aamir Khan. She also has Karan Johar's multi-starrer, Takht in her kitty. Stay tuned!
Matthew Perry Shares a Powerful Post in Support of the #BlackLivesMatter Movement, Says 'Want to Learn How to Be a Better Ally'
Matthew Perry (Photo Credits: Twitter)
Joining several other Hollywood celebrities who have shown their support for their Black Lives Matter movement, Friends star, Matthew Perry recently took a stand against racism with a powerful post on Instagram. In the wake of the death of, an African-American man named George Floyd who died due to police brutality in Minneapolis, several cities in US have now taken to the streets to protest against systematic racism. The actor took to Instagram to share a post on #BlackLivesMatter.  Black Lives Matter: BTS Joins the Fight Against Racism After the Horrendous Killing of George Floyd (Read Twitter).
The actor sharing a post about it being a 'privilege' to learn about racism than facing it wrote, "Though I am from Canada, I am a white man living in America, which means I am privileged. I don't know how to fix everything that is wrong, but I want to learn how to be a better ally for every Black person affected by systemic racism. I intend to put my money where my mouth is, but for now, allow me to say: #BlackLivesMatter" Fans of the star appreciated his strong and informed message. George Floyd Death: Dwayne Johnson Supports Black Lives Matter Movement, Questions Donald Trump's Lack of Leadership (Watch Video).
Check Out Matthew Perry's Post Here:
Many celebrities have taken a powerful stand on this issue and have also taken to the streets to speak up against systematic racism. Riverdale star Cole Sprouse also got arrested while attending one of the protests in California.