With the Aftermarket Collection event concluding today, October 20, Respawn has announced the next event for Apex Legends. The Fight or Fright Event is returning to the battle royale this week, just in time for the spooky festivities of Halloween. The event will feature a new limited-time Shadow Royale mode, freaky cosmetics, and spooky challenges. Read on to know everything about the upcoming themed event.
Trick-or-treat yourself to the Fight or Fright Event, October 22 – November 3! Partake in a scary new mode, spooky challenges, and devilishly delectable rewards…if you dare. 😈🎃 pic.twitter.com/k5GwRMimAJ

— Apex Legends (@PlayApex) October 20, 2020
Fight or Fright brings New Shadow Royale LTM in Apex Legends
Fight or Fright brings back last year's Shadowfall LTM, but with new twists. The Shadow Royale LTM will take players to Kings Canyon After Dark, the alternate dimension where Revenant runs the Apex Games. In this game mode, players will jump in as the usual Legends but will resurrect as powerful Shadows after dying. The shadows will be armed with abilities such as a brutal melee attack, enhanced mobility and speed, double jumps, and wall-running, as shown in the event trailer.
Instead of jumping in solo, players will team up as Shadow Squads in this LTM. This means as long as one legend stays alive, teammates remain as shadows to terrorize other squads and help carry their squad to victory. Final Death ensures that when the final legend dies, all shadows die too. Shadows will also have infinite respawns until their living teammate(s) are eliminated or emerge victors as the last living squad.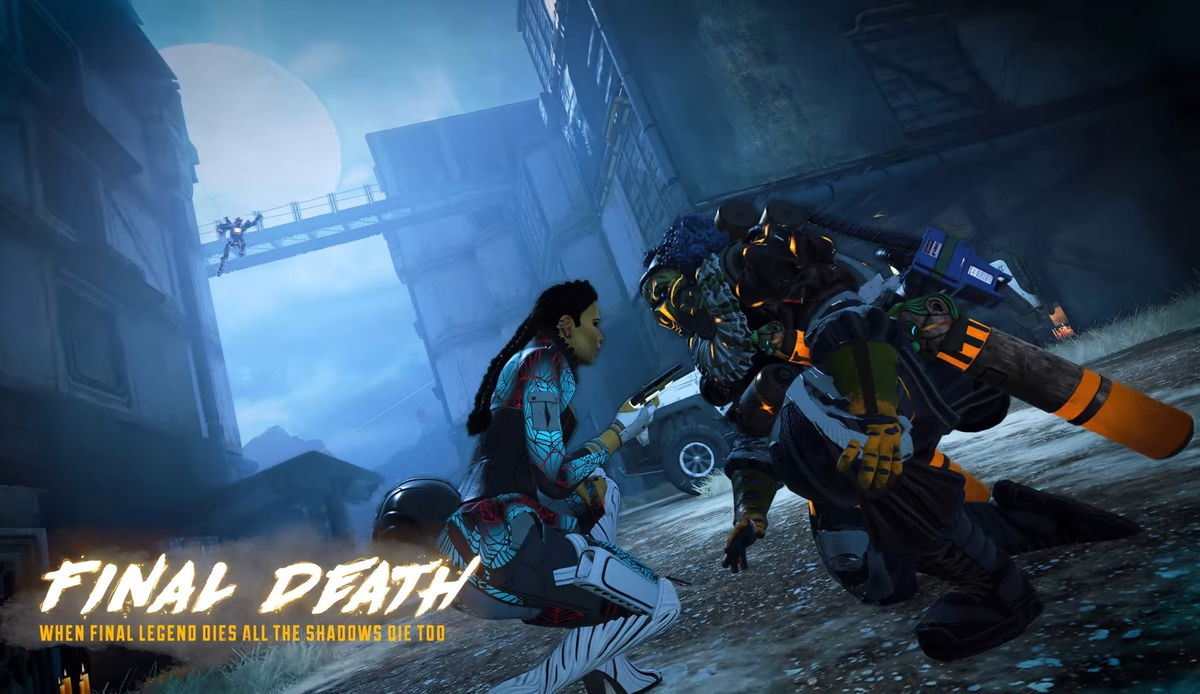 Meanwhile, the event trailer also showed Shadow Prowlers. Players can expect surprise encounters with these creatures. As Respawn mentions in the Fight or Fright Event announcement, "Revenant is running a shelter for abandoned hell-beasts, and you might just end up adopting one to help you win the match". Overall, the Shadow Royale LTM is an exciting shakeup of last year's spooky festivities.
Also read- Apex Legends Tips to Unlock Rampart's Offensive Capabilities
New and Returning Halloween cosmetics and the Haunting prize track
The trailer features Fight or Fright's resurrected skins, which are essentially recolored versions of the skins from last year's event. The returning skins have a scarier take and include re-themed designs for Caustic's Last Laugh, Bloodhound's Protector of the Patch, Gibraltar's Monster Mashed, Wraith's Mistress of Evil, etc. Have a look at the re-imagined skins below.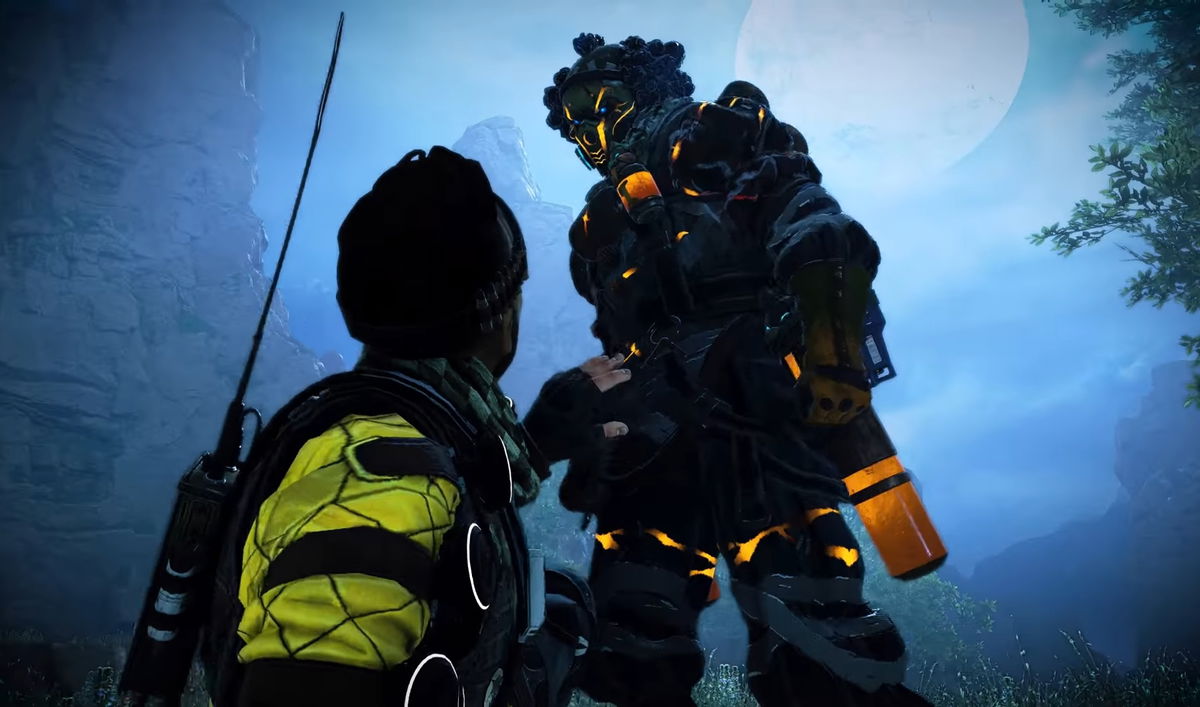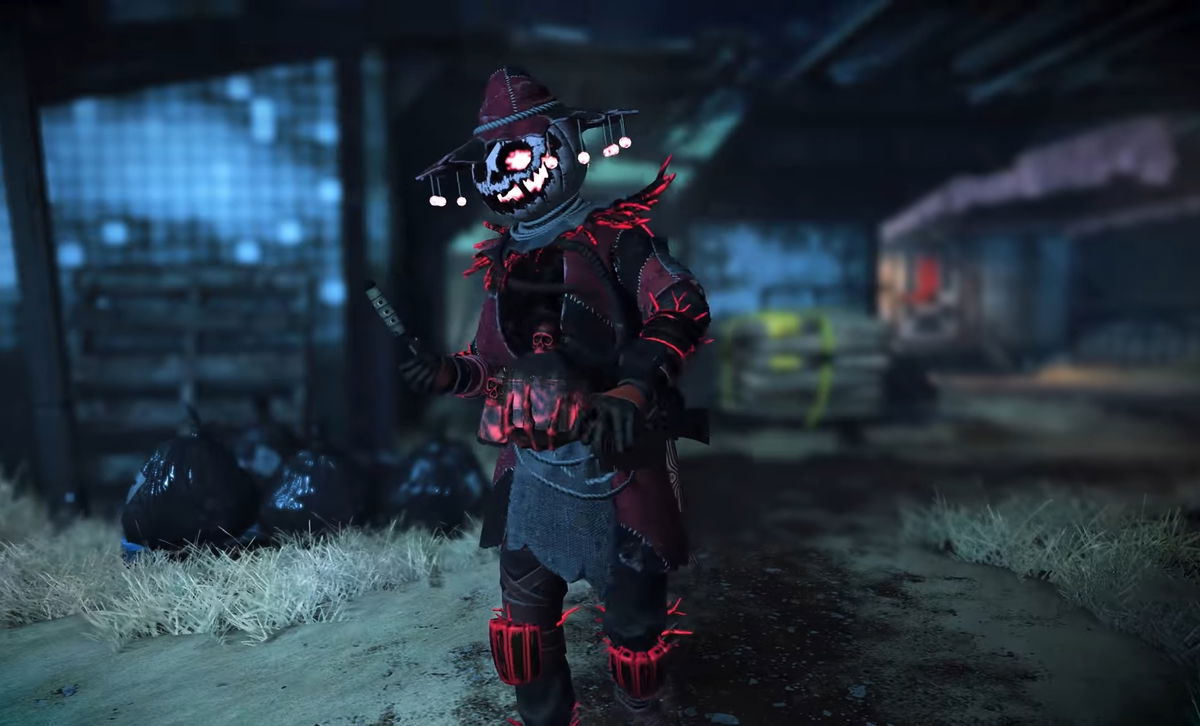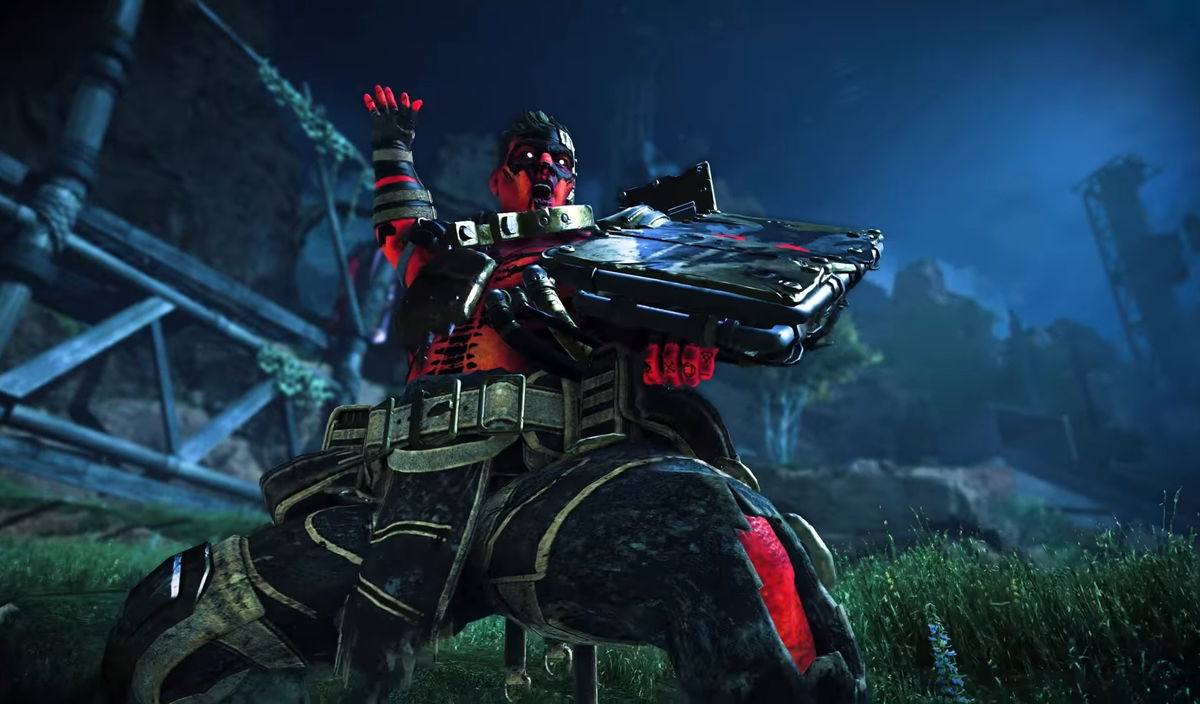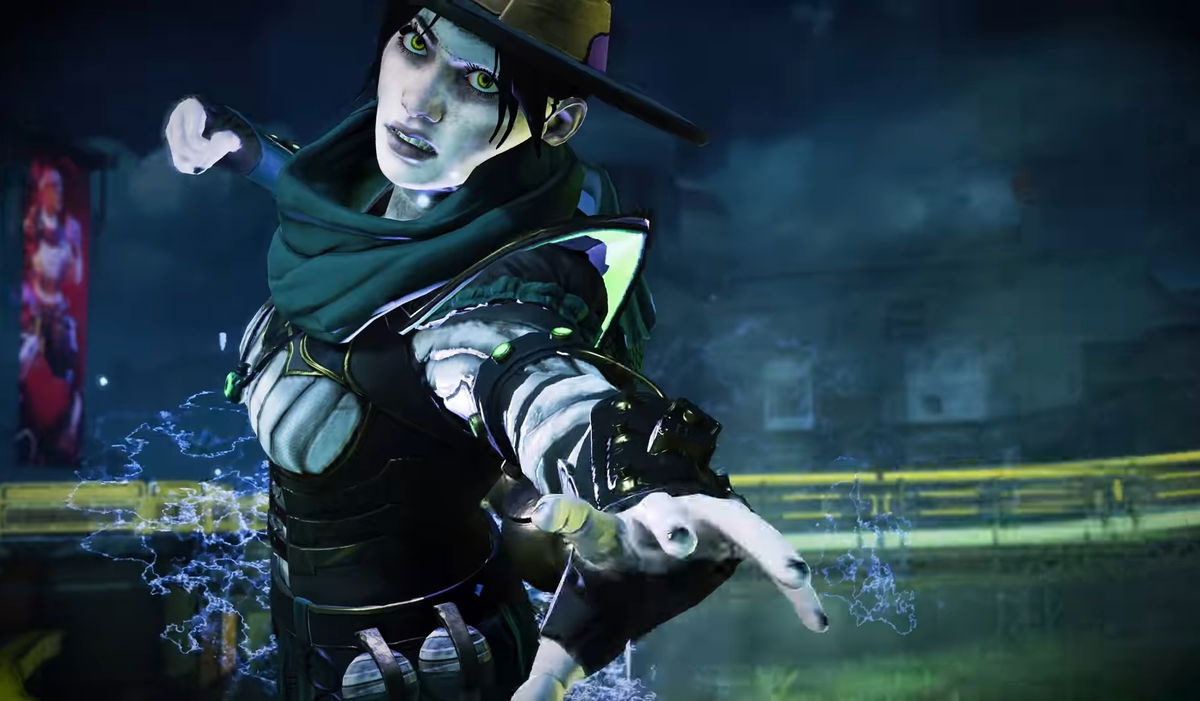 The return of Fight or Fright also brings new legend skins for Loba and Revenant. All cosmetic items will be available through eight shop bundles, with two weekly shop rotations.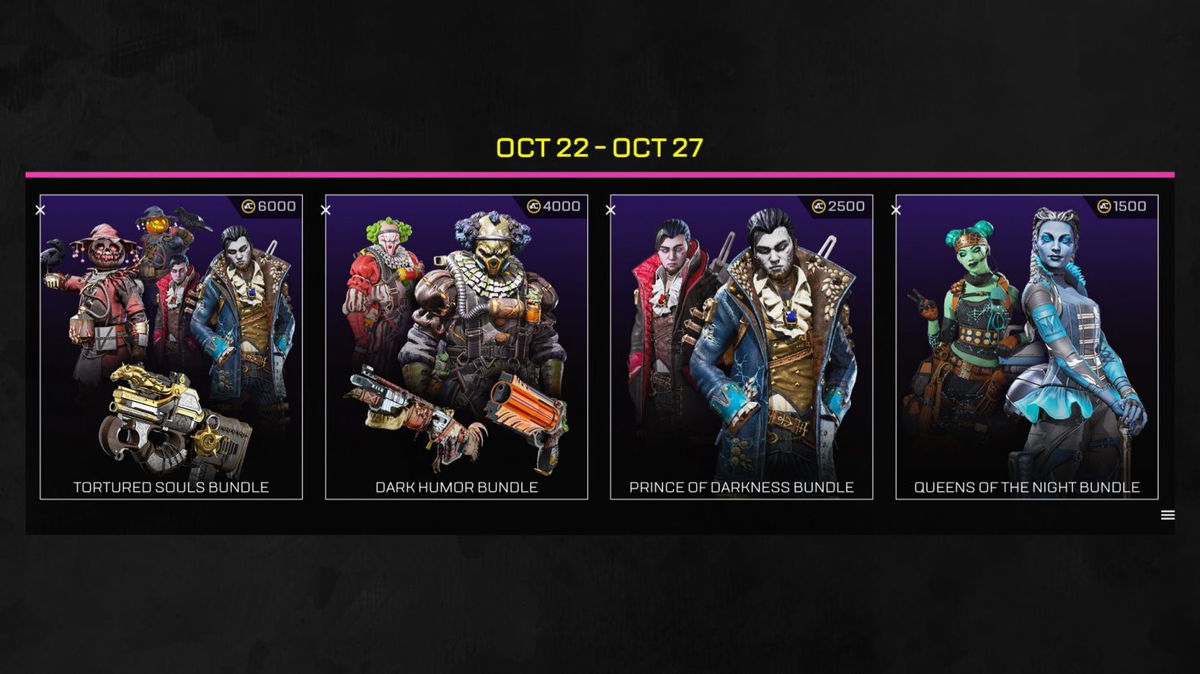 While the first set will remain from October 22 – 27, the next set enters the shop rotation from October 27 – November 3.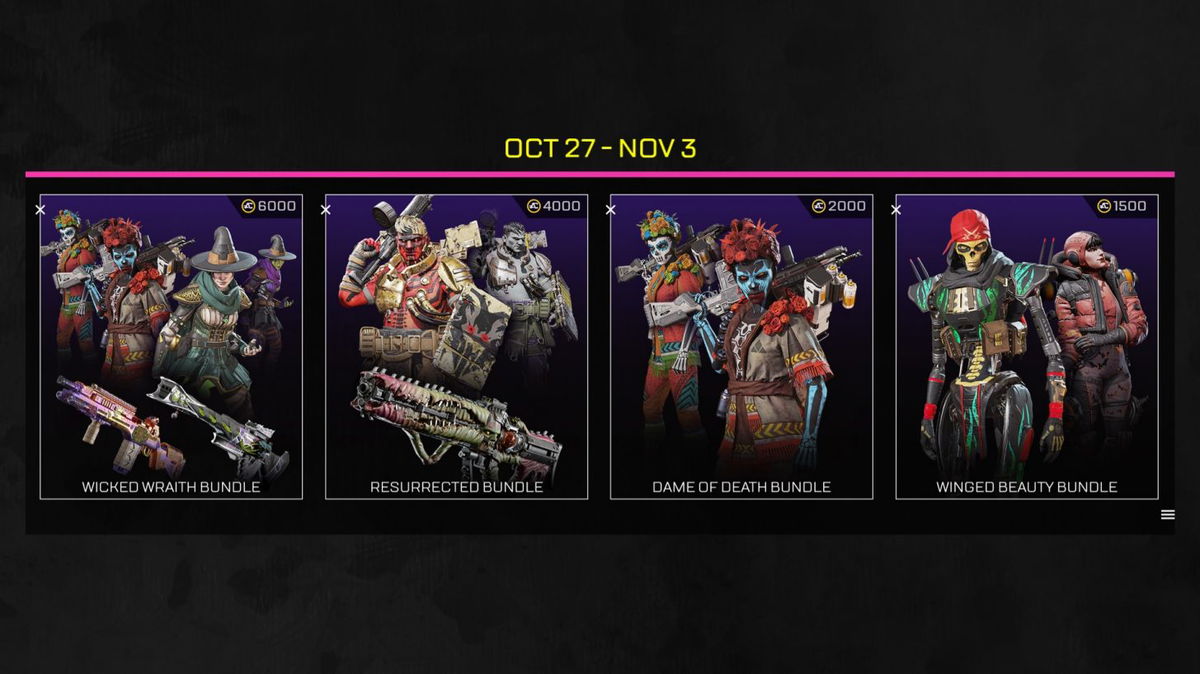 Players will also have the opportunity to grab other freaky cosmetic items during the Halloween-themed event.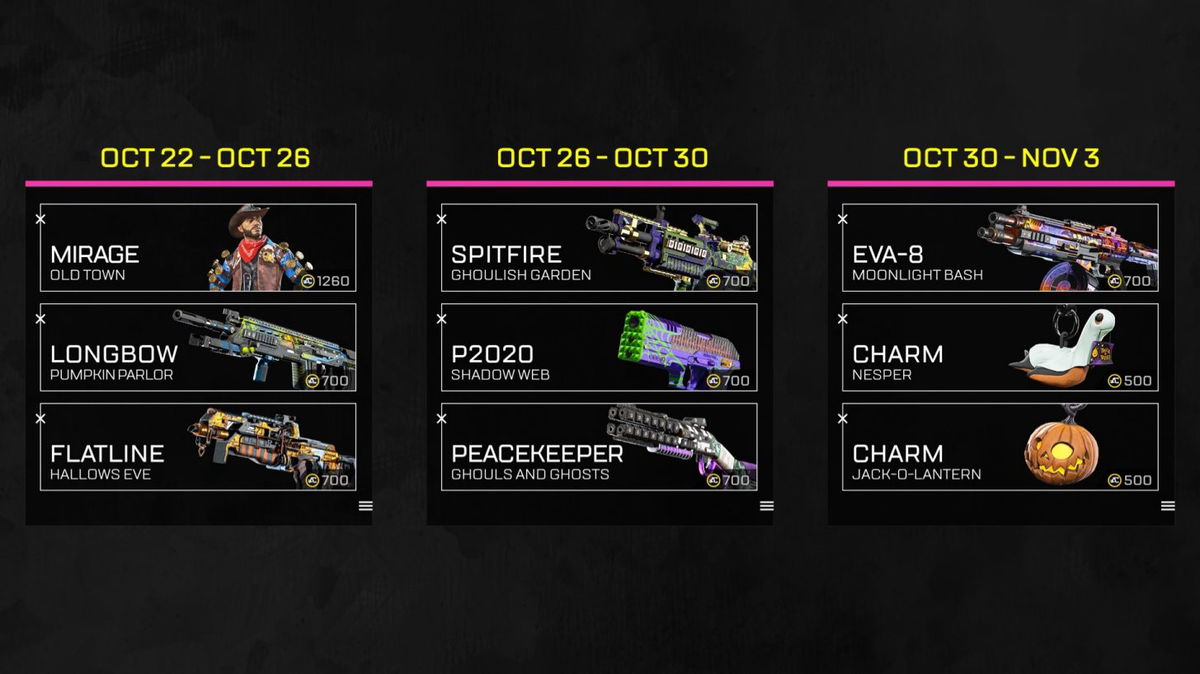 Last but not least, this year's Fight or Fright features a Haunting prize track, running throughout the event. Players will have to complete spooky challenges to unlock exclusive rewards.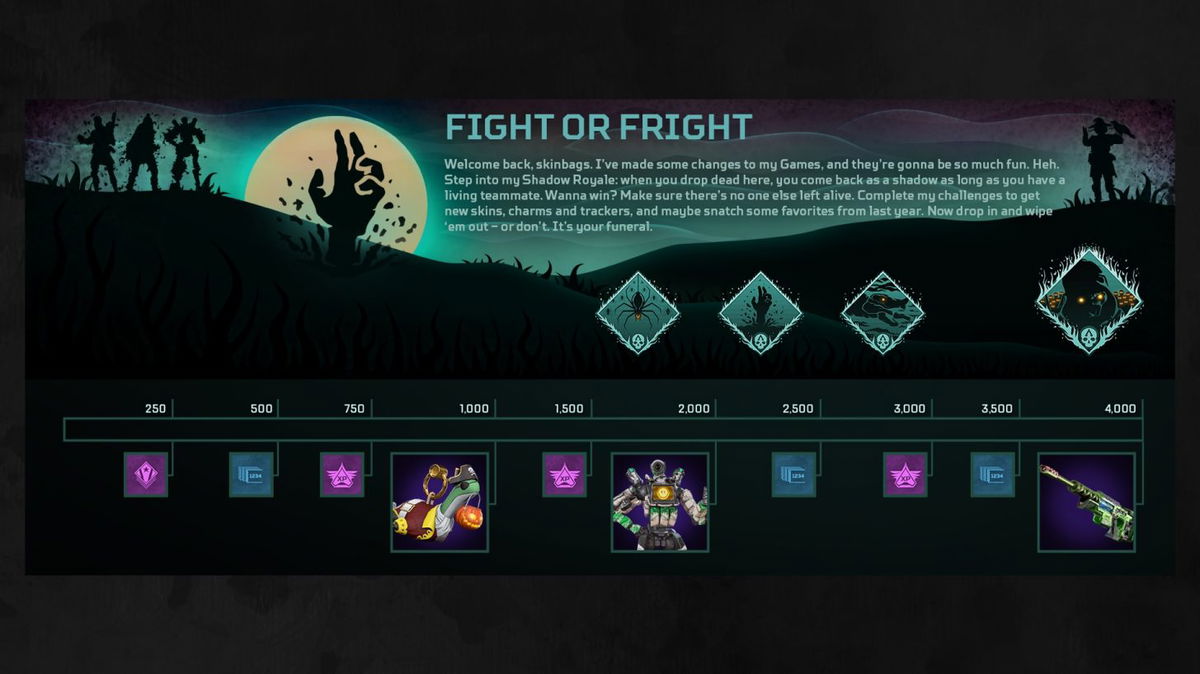 The Fight or Fright Event goes live in Apex Legends this week on October 22, running until November 3. Players get ready to trick-or-treat for Halloween.