Just before UFC 253, Nate Diaz dropped a promo hyping up the rematch between himself and Jorge Masvidal. However, Colby Covington has also been campaigning aggressively for a fight with the BMF champ. UFC President Dana White is currently leaning towards the latter of the two options.
Talking to the media following UFC 253, Dana White provided an update regarding the three-way situation consisting of Jorge Masvidal, Nate Diaz, and Colby Covington.
Earlier this month, news broke out that the UFC is targeting a fight between Jorge Masvidal and Nate Diaz for possibly the beginning of next year. However, after Colby Covington's dominant performance showing against Tyron Woodley, 'Chaos' also called out Masvidal.
"It's very possible (Masivdal vs. Covington) is next. I don't know if we've even talked to Nate yet. But yeah, after the Colby fight (vs. Tyron Woodley), how do you not make th at fight? That's the fight that makes sense," 
Dana White
said
at the post-fight press conference of UFC 253.
The reasoning behind White's argument is pretty simple. Colby is coming off a good performance against Tyron Woodley. He's a former interim champ who fought for the belt at the end of last year. However, he still needs to rack up a win over a top-ranked opponent to get back in the title hunt.
Like 'Chaos', Masvidal too is coming off a loss at the hands of Kamaru Usman. Moreover, Colby and Masvidal share the teammates-turned-foes background to their fight, which makes it even easier to sell.
The Nate Diaz fight against Jorge Masvidal has a comparatively longer expiration date
Nate Diaz doesn't compete in the UFC very often. It seems that the Stockton kid is only in for big fights now. Considering that he is highly unlikely to get in the picture for a title shot, he will look for fights such as the rematch for the BMF belt.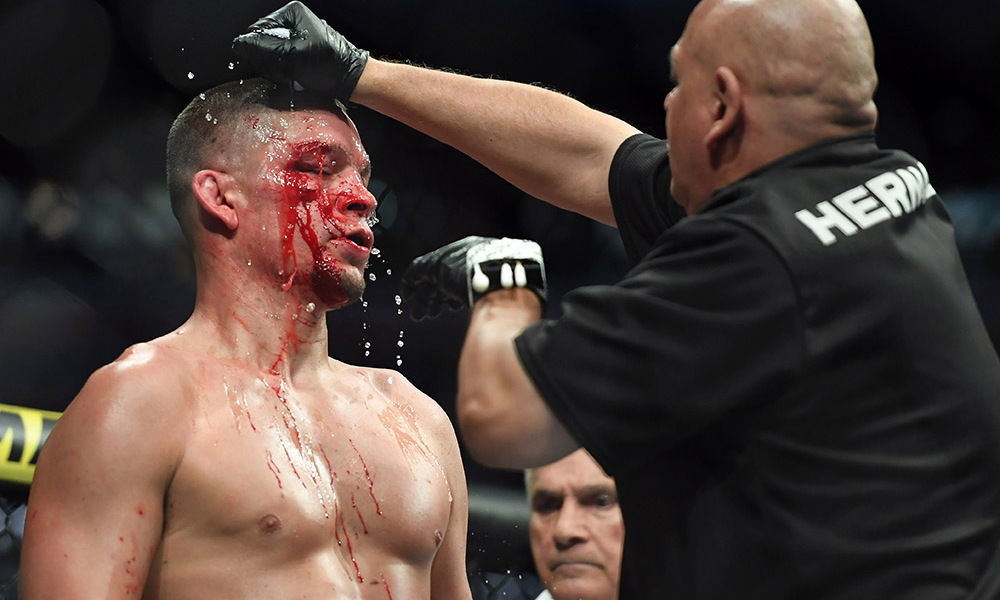 Moreover, there is a lesser level of urgency among the fans to watch Masvidal vs Diaz compared to Masvidal vs Covington. Therefore, Dana White won't mind scheduling it for a later date. He said, "The Nate Diaz rematch is going to be there no matter what happens." 
If Colby ends up fighting Masvidal around the end of this year or the beginning of next year, the winner of the belt will emerge as the possible next contender for a title shot.
Continue the conversation on the app, join other MMA fans on MMA Fans App