Formula 1 is going back to Italy for the third time this season after Monza and Mugello. Emilia Romagna Grand Prix is the fifth new venue of this season.
Meanwhile, Chief Race Engineer of Ferrari, Matteo Togninalli answers a couple of questions on Ferrari's expected performance this weekend.
This FIA is going for a 2-day weekend format in Imola. The weekend will have 90 minutes of free practice, followed by qualifying and then the race on Sunday. The media activity has been moved from Thursday to Friday.
Does Imola favor Ferrari?
Ferrari has endured a disastrous season so far. A team that is so used to fighting for the championship has been stuck in the thick of the midfield battle, rarely making it to the top there. Ferrari is currently stranded at P6 with 93 points on the Constructors' Championship this season.
Togninalli acknowledges that this season has been very strange for Ferrari; however, he claims that the team have also done well to adapt to various situations. Therefore, he claims that Ferrari could be at an advantage going into this weekend.
He said, "I think we have shown during this very strange season that we are able to adapt quickly to unusual situations, to react to the unexpected and our level of preparation is very good. Overall, I'd tend to think it could be an advantage."
The track has not seen a Formula 1 race for 14 years, and this is a significant variable. The data is lacking, drivers are not familiar with the circuit and the shorter weekend builds on all the challenges.
READ MORE- Sebastian Vettel Explains Reason Behind Poor Qualifying Show in Portimao
SF1000's improvement is an ongoing task.
One of the biggest problems for Ferrari this season has been their power unit. The engine just seems to lack in its performance compared to previous seasons.
Togninalli said, "Apart from the introduction of updates, seeking greater performance is an ongoing task, the car is always evolving."
He stated that seeking a greater performance is also aimed for the 2021 season. According to Togninalli, the weather this weekend will be good. Moreover, the track is very technical and based on Ferrari's recent performances, he thinks they will have a good race weekend.
He said, " I think our package could suit this track well and that we will be able to get the most out of the car. As usual, the drivers play a key role."
READ MORE- Ferrari Boss Mattia Binotto Reveals Team's Ambitions For 2021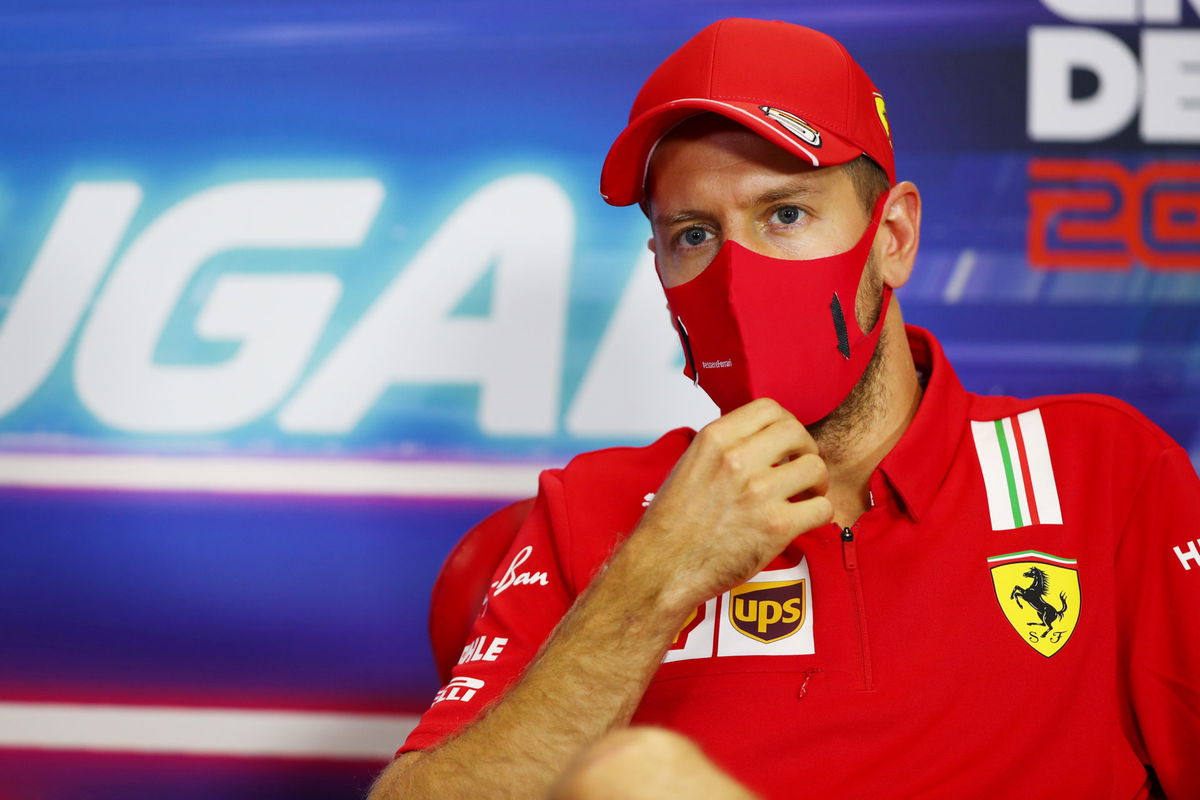 On one hand, Charles Leclerc has been squeezing top performance from the car. Whereas, Sebastian Vettel has appeared to have some problem with his Ferrari.
After the underwhelming season Ferrari has suffered, they would be eying a good finish this weekend. Ferrari would also be trying to get better results in the rest of the races for their fans and a prospect at a better 2021 season.
READ MORE- Sebastian Vettel Accepts He Can't Use the Car as an Excuse for Poor Ferrari Form