UFC lightweight Michael Chandler spoke out at the media scrum ahead of UFC 254 set for Yas Fight Island. Chandler serves as the alternate for the headlining feature starring Khabib Nurmagomedov and Justin Gaethje to unify the lightweight title. 'Iron' comes in as one of the most talked-about free agent signings in recent memory.
Michael Chandler grew into a household name in the MMA community during his storied tenure at Bellator MMA. He was the three-time lightweight champion and faced the whos-who at 155-pounds. Moreover, he is already being thrust into the shark tank in the UFC due to his experience fighting high-level competition.
Michael Chandler: "Him talking about me is flattering"
The former Bellator champion shared his views of recent comments made by the champion Khabib Nurmagomedov. 'The Eagle' spoke to TSN's Aaron Bronsteter and chimed in on the alternate in Chandler. Nurmagomedov wasn't too impressed with Michael's skillset and dismissed him. What's more, Chandler had an interesting take on the matter.
He said, "You know, I think him talking about me at all is flattering. To hear the champion talking about me. Chances are, Khabib is a respectful, great champion in this sport. He's accomplished what he's accomplished, and he's done it with grace, for the most part."
"I think he's probably getting tired of getting asked about me. Just a couple of months ago I was a guy who wasn't even signed to the UFC and now people are talking about me fighting him for the title. He got me talking about him fighting for the title."
Chiefly, Chandler did a thorough analysis of his own aspirations for paving his way in the leading MMA organization. From his standpoint, entering the title picture from the get-go was the only logical call to action.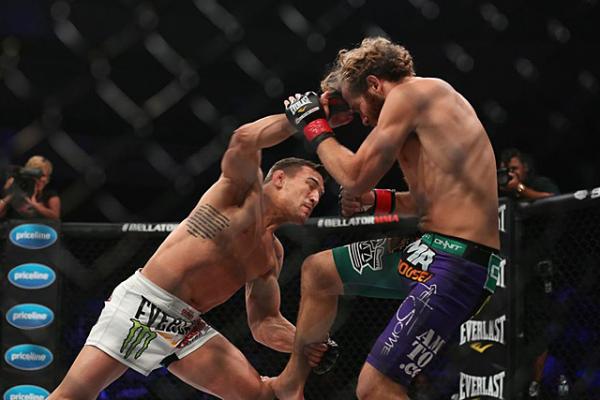 "Coming into the UFC, what do you want me to say, 'hey I wanna come in and prove myself for 5 or 6 fights and then maybe take a look at the title? No. I wanna come in and make a big splash, wanna be thrown to the wolves right away and find out where I'm at."
Chandler says he isn't disrespecting Nurmagomedov
Khabib Nurmagomedov had also hit out at Michael Chandler's abilities and said that he wouldn't even need to wrestle him. 'Iron' Michael Chandler remained steadfast in his view that he had the tools to beat Khabib and he refused to engage in trash-talking.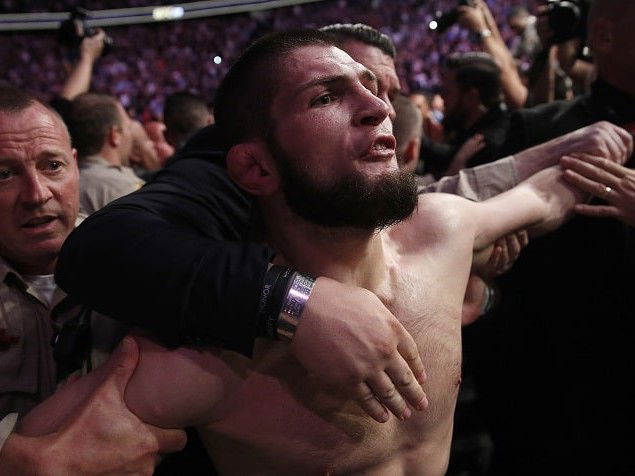 "Him saying he doesn't even need to use his wrestling to beat me is somewhat of an elementary statement. I don't think that's at all accurate. Truth be told… I believe I have the recipe to beat Khabib. That's not me disrespecting him at all. I just have unwavering confidence in my abilities and coming into the UFC at this time for me to come out here, whether it's this weekend or months from now or years from now to get that UFC strap."
Michael Chandler's future in the UFC is unknown as he's yet to secure a fight in the lightweight division. However, he has been on record to say that he will be ready at a moment's notice to step in and fight all comers. When do you see 'Iron' getting his first UFC fight?
Continue the conversation on the app, join other MMA fans on MMA Fans App