Khabib Nurmagomedov has been campaigning for the Georges St-Pierre fight for a long time. He has ramped up his efforts in recent weeks, indicating that he wants to take on the Canadian MMA great. Now, whilst addressing a press conference in Russia, 'The Eagle' has dropped a bombshell by revealing that the fight may happen. 
The UFC lightweight champion said, "As for GSP, this fight motivates me very much. It was the dream fight of my father. I really would love to fight GSP, but time goes on."
The Dagestani fighter recognized that St-Pierre is getting on in years and the decision rested in his hands. However, he said he is very interested. 
Read: "Just Come to Wish You the Best of Luck"- When Georges St-Pierre Met Khabib Nurmagomedov
Next up for Nurmagomedov is a lightweight unification bout against interim champion Justin Gaethje. The champion said, "If I beat Gaethje in October and we fight Georges St-Pierre before Ramadan, that would be awesome. We will see."
The comments are in line with his declaration of "GSP-April." 
Read: BREAKING: Khabib Nurmagomedov Drops Huge News Regarding Georges St-Pierre Super Fight
Furthermore, he revealed that the UFC is open to the idea and negotiations would start only after October 24th. 
"Dana White told me that after my fight with Gaethje the UFC will negotiate with Georges St-Pierre. If Georges St-Pierre says yes, then the fight will happen. The UFC and me, we are interested."
Will Georges St-Pierre return to fight Khabib Nurmagomedov?
Georges St-Pierre claimed the middleweight championship in what eventually was his retirement match in the company. He beat Michael Bisping to become the fourth fighter to hold titles in two divisions at any point in his career.
Previously, 'Rush' reigned supreme at welterweight for over six years and tasted his last defeat in 2007. He has nothing left to prove and may not want to return to fight a younger and dominant opponent.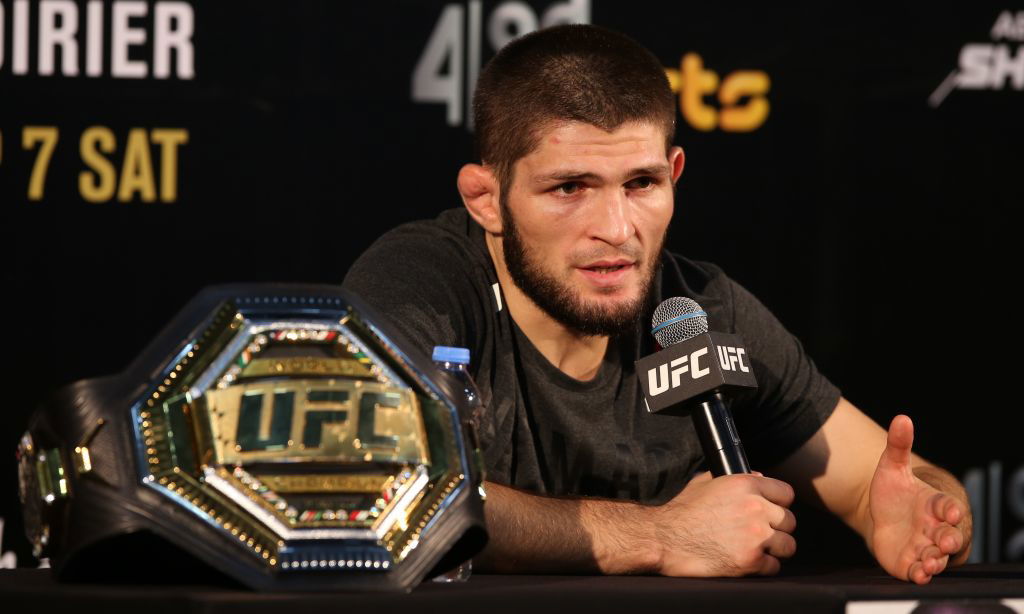 Should Nurmagomedov retain his belt at UFC 254, it will make things very interesting. This is because he will defend the belt in his final fight and St-Pierre may have the opportunity at becoming the company's maiden triple champion. 
The ball will be in the Canadian's court and any progress on this front will take place only towards the end of October. 
Read: Khabib Nurmagomedov Says He Will Fight Conor McGregor on One Condition
Meanwhile, he has even left the door open to fighting Conor McGregor provided the Irish fighter returns and gets wins under his belt. This doesn't seem likely at present as he is retired and is preparing for a water safety voyage. 
Khabib Nurmagomedov's last fight will be one for the ages. But who will it be against?
Continue the conversation on the app, join other MMA fans on MMA Fans App