Khamzat Chimaev's rise inside the UFC has been nothing less than spectacular. With just two wins in the UFC's welterweight division and three overall, Chimaev is set to challenge #3 ranked Leon Edwards in December. His meteoric rise in the UFC has seen him scale insane in a relatively short period of time.
There's a reason to believe that should 'Borz' beat Leon Edwards, we could see the Chechnyan fighter fight for the welterweight gold next. However, before the Leon Edwards fight, there were reports of him possibly fighting Neil Magny.
Earlier, Khamzat Chimaev called out several UFC fighters, including the likes of Nate Diaz and former champion Chris Weidman. However, he was met with no response. While Weidman later responded to Chimaev's offer, the rising contender stated that he won't wait till January for his next fight.
In a surprising turn of events, Neil Magny stepped up and offered to fight Khamzat Chimaev. The offer was well received by MMA fans around the world. Many observers credited Magny for taking the fight despite the risks involved in fighting an unranked opponent.
Read: "He Can Stop Calling Everybody Out on Twitter" – Dana White Confirms Khamzat Chimaev vs Leon Edwards
Neil Magny rains down on Khamzat Chimaev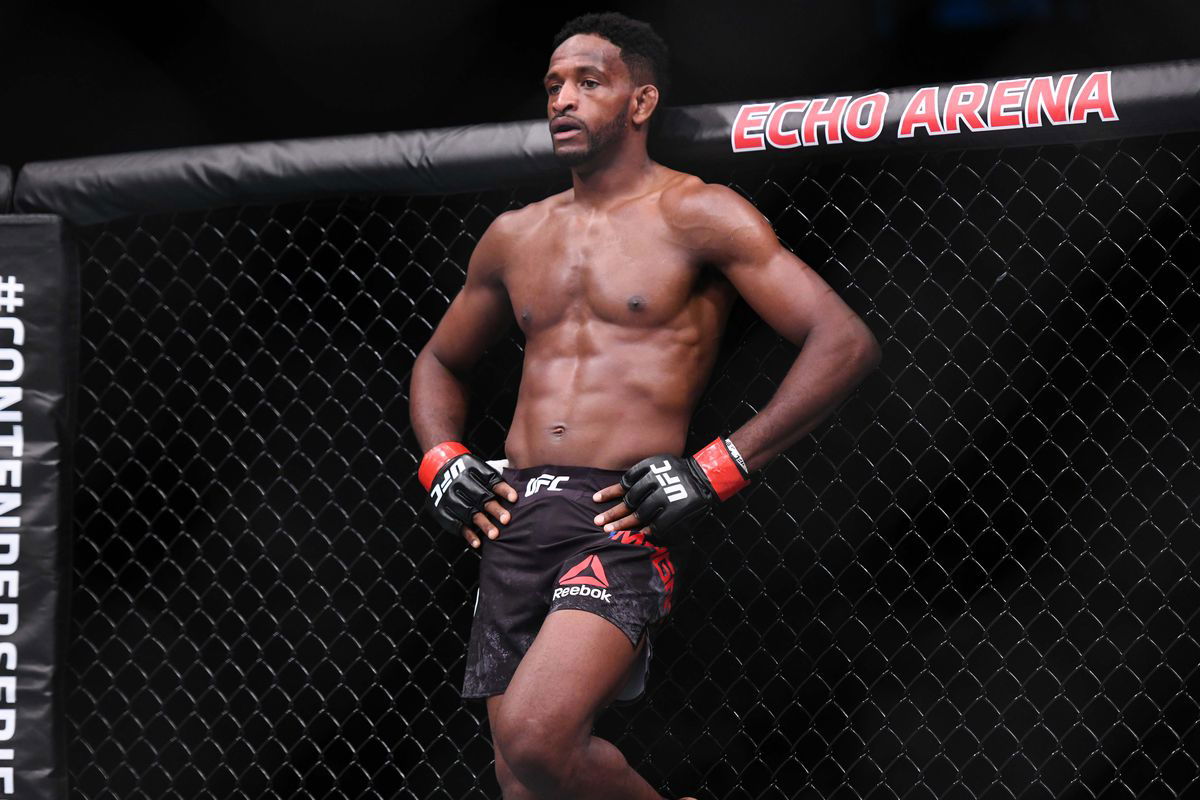 It seems like Leon Edwards vs Khamzat Chimaev booking has not gone well with the MMA veteran Neil Magny. The American fighter is coming off an impressive unanimous decision win over former welterweight champion Robbie Lawler.
It's time for me to take what's mine! https://t.co/esfhSeg1CY

— Neil Magny (@NeilMagny) October 28, 2020
"The only thing I can possibly think of that caused this fight to not go through is his team thought it was a better match-up for him. I am not gonna sit here and blow my horn. Fighting a #8 ranked guy is better than a #3 guy, no. His team might have thought that Leon Edwards is an easier fight for him. He matches-up better against Leon Edwards than he would against me." Magny said.
"I think it's pretty obvious at this point that his team and himself believe the easier matchup for him was Leon Edwards."@NeilMagny told @arielhelwani why he believes Khamzat Chimaev opted to fight Edwards and not Magny, who had been campaigning. pic.twitter.com/LsWgD6SX7i

— ESPN MMA (@espnmma) October 28, 2020
Truth be told, Neil Magny has little to gain with a win over Khamzat Chimaev as far as the UFC welterweight rankings are concerned. On the other side, Leon Edwards is just one win away from landing a title shot. While Leon Edwards vs Khamzat Chimaev is as exciting as it gets, it will be interesting to see what lies ahead for Neil Magny after his dominating display inside the octagon early this year.
Continue the conversation on the app, join other MMA fans on MMA Fans App