The Lovebirds Movie Review: Kumail Nanjiani and Issa Rae's Fun Chemistry Is Tops, the Film Not So Much!
The Lovebirds Movie Review (Photo Credit: Netflix)
The Lovebirds Movie Review: The last time Kumail Nanjiani (Silicon Valley, The Eternals) and director Michael Showalter collaborated, we got the warm and lovely The Big Sick, based on Nanjiani's own real-life love story. The Lovebirds is more fictional and more comedic in nature, but at the heart of it, it is yet another love story that goes through some crazy ups and downs over the course of one night. It also points out one crazy fact – if Kumail Nanjiani is put behind the steering wheel, it means insane trouble! Stuber, anyone? Kumail Nanjiani and Issa Rae Starrer The Lovebirds Heads For a Netflix Release Amid COVID-19 Lockdown.
Jibran (Kumail Nanjiani) and Leilani (Issa Rae) immediately sends off sparks after their first date, hinting at a 'made for each other' commitment. Cut to four years later and things aren't so passionate anymore. Differences have cropped up in their live-in relationship. Jibran can't stand Leilani's social media obsession; Leilani is annoyed with his snobbish attitude. And they can't come to terms to whether they need to participate in a globe-trotting reality show called 'The Amazing Race'.
Not to worry for the couple goes through their own Amazing Race, when a stranger uses their car to kill a man. Thinking they would be embroiled in the murder, they go underground. Leilani also has the dead man's phone, that invites more trouble for them. Together they decide to have their own adventure to find out why the murder happened, while their own relationship goes through its self-healing process. Kumail Nanjiani Recreates Hugh Jackman's Wolverine, Tom Cruise's Top Gun and Other Iconic Film Scenes for Latest Photoshoot (View Pics).
The Lovebirds, that's streaming on Netflix, is a fun watch when you have nothing else to do during one of the many lazy afternoons this unexpected lockdown has given us. Both Nanjiani and Rae are in totally great form, especially Rae, and they also boast of having an incredible chemistry, which makes this comic thriller more bearable than it should be. Their bantering, and later making up at a couple of unusual spots, is entertaining enough. But sometimes it's not enough to mend its inconsistent and unoriginal screenplay.
Watch The Trailer of The Lovebirds:
As much as you try to ignore the deja vu feel, The Lovebirds lacks freshness of Date Night, and the smartness of Game Night, apart from the fact that it has an interracial couple in the lead. They are a couple of funny sequences that do work well. Like the sequence involving the couple in binds, a horse and a pan of hot bacon grease. Or when they gate-crash into a secret meeting of an Illuminati-like group, that spoofs Stanley Kubrick's Eyes Wide Shut.
Apart from these scenes, though, the film fails to spring a knockout scene or memorable supporting characters. Bonus point for the movie is that runtime is crisp and Showalter keeps things energetic as much as possible. For a movie that you can watch from the comforts from your home, that's good enough.
Yay!
– Nanjiani and Rae
– Two Really Funny Scenes
Nay!
– Trite Narrative
Final Thoughts
The Lovebirds isn't as bad enough to make you to flip the bird at the film, but it isn't as great if you expect it to relive The Big Sick magic. At best, it is a breezy watch, with its two leads in good form, and in these times, a little laugh is always good, na? The Lovebirds is streaming now on Netflix.
COVID-19 Positive Mohena Kumari Singh Gets Teary-Eyed As She Shares Her Ordeal From The Hospital, Says 'It Affects You Mentally' (Watch Video)
Mohena Kumari Singh (Photo Credits: Instagram)
The news of television actress, Mohena Kumari Singh and few members of her family being tested positive for COVID-19, shook the TV fraternity. From the moment this piece of information broke online, fans and industry friends are worried about her and have been sending positive vibes to Mohena. The TV star and her family are currently quarantining at a hospital in Rishikesh with an aim to recover soon. However, Singh on June 6 shared a video on her Instagram handle where she can be seen sharing her ordeal as a coronavirus infected patient and the process seems tough. Mohena Kumari Singh Who Tested Positive for COVID-19 Thanks Fans for All the Prayers; Says 'People Out There Are Suffering Way More Than Us' (View Post). 
The video begins with the Yeh Rishta Kya Kehlata Hai actress expressing that she has come online to give an update to all concerned about her health. "This is my 6th day in the hospital at Rishikesh. It doesn't feel bad physically that much, but it affects you mentally more," she can be seen saying in the clip. Ahead, she breaks into tears and gets emotional. Mohena also shares how her mother-in-law had fallen ill, to which they thought it's just a flu, but after getting tested they got to know it's COVID-19. Mohena Kumari Singh of Yeh Rishta Kya Kehlata Hai Fame Tests Positive for COVID-19 Along With Her Husband, Suyesh Rawat and In Laws.
Check Out Mohena Kumari's Video Below:
Not only this, but the TV star also gave out a strong message to one and all with regards to getting tested early for COVID if you feel the symptoms. "It is very important to get yourself tested when you have a fever or are feeling sick. Don't sit at home and worry about it, but get yourself tested immediately," she said. In the clip, we can also see Gaurav Wadhav who joined Mohena for a small chat. Stay tuned!
Irina Shayk's Bikini Pictures that Scream Hot!
Irina Shayk's Bikini Pictures (Photo Credits: Instagram)
Irina Shayk has always been a hot topic of discussion and the fact that she was the first Russian model to star on the cover of Sports Illustrated Swimsuit Issue makes the discussion even more intense. Blessed with an athletic build, Shayk and her long, lean legs have been one fascinating topic to debate. Debate 'cos are they simply hot or the hottest? On days when Irina isn't blowing your minds with her red carpet appearances, she's posing in sultry bikinis while enjoying her beach vacay. Yo or Hell No! Irina Shayk Picks Versace Separates for her Recent Outing in Spain.
Irina's bikini pictures have always social media by storm. Apart from being Christiano Ronaldo's girlfriend, she was also in a long relationship with Bradley Cooper and that proves her good choice in men. The super sexy model loves flaunting her well-toned body in ravishing bikinis and her beachwear wardrobe is one to die for. Have a look at what we are trying to say. Denim Day 2020: Meghan Markle, Jennifer Lopez, Taylor Swift and Irina Shayk Show You Why 'Denim' is the Love that Never Fades (View Pics).
Piping Hot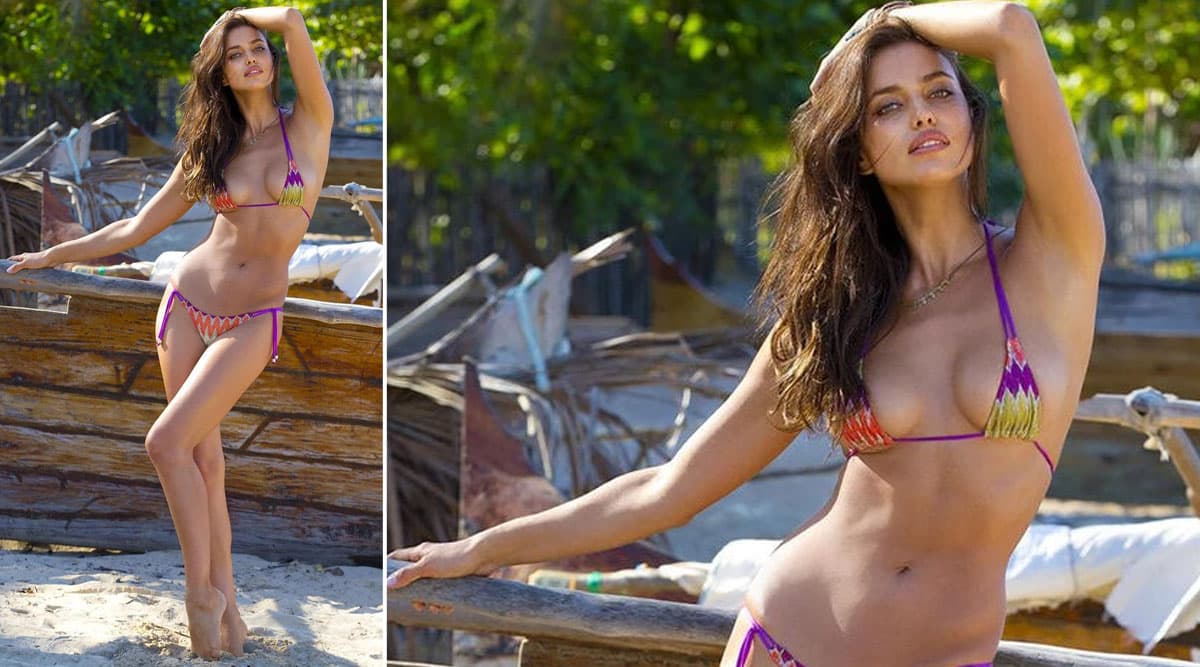 Irina Shayk (Photo Credits: Instagram)
Who Else is Loving her Bikini?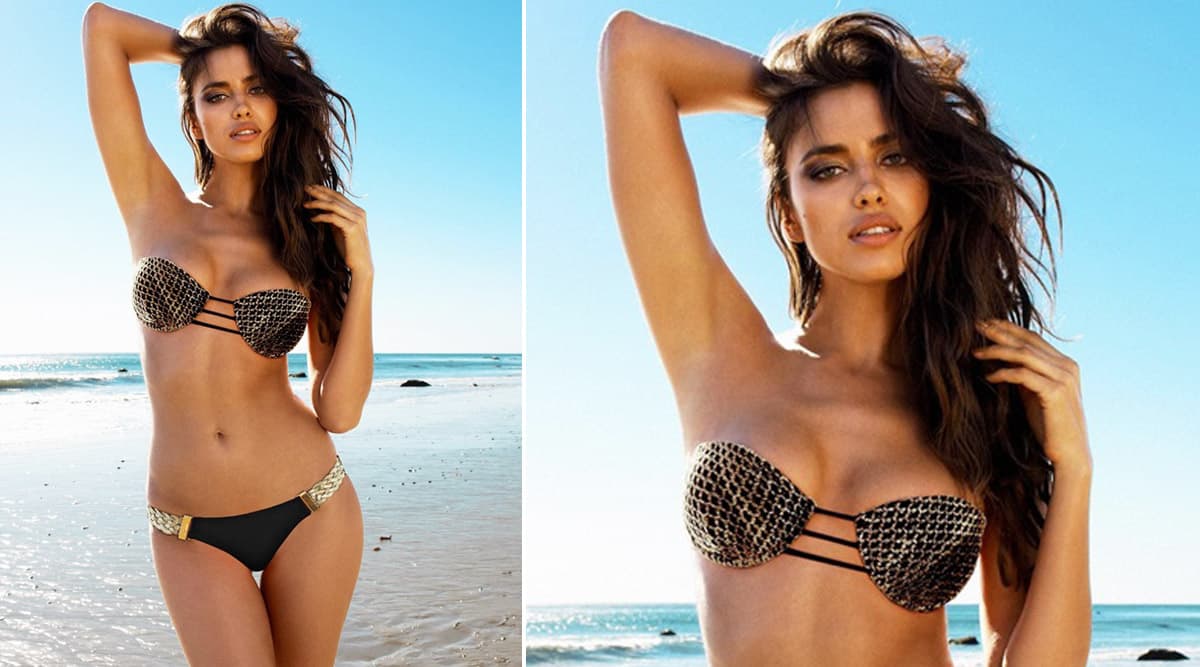 Irina Shayk (Photo Credits: Instagram)
Hotter than the Tropic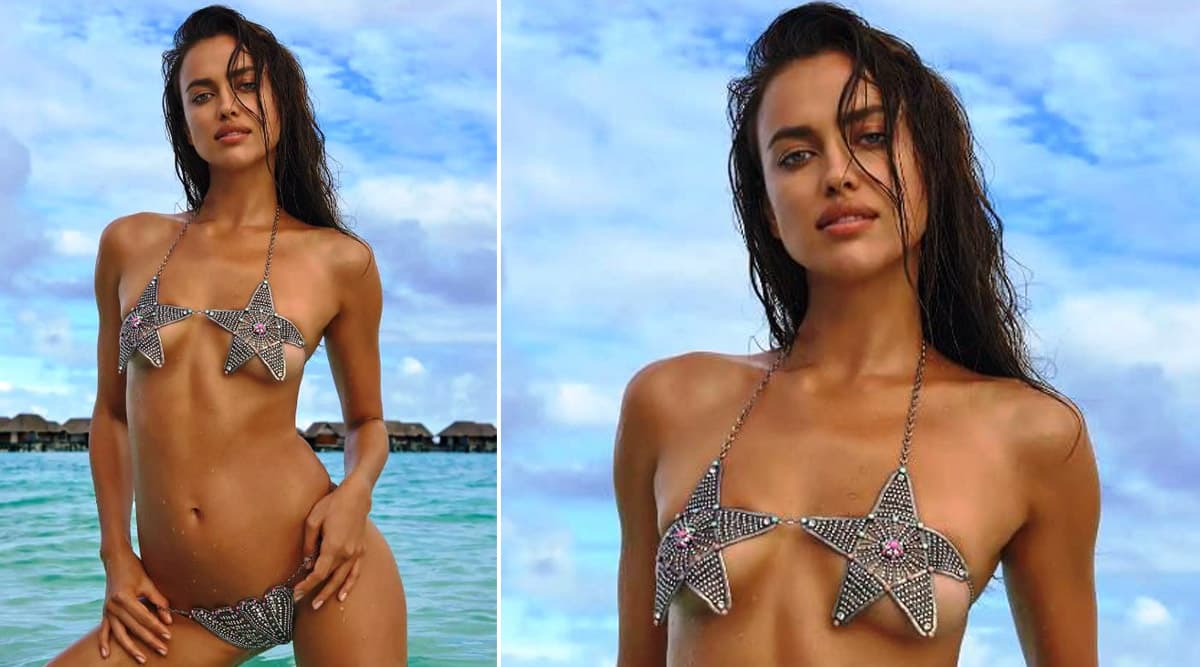 Irina Shayk (Photo Credits: Instagram)
Smoking Hot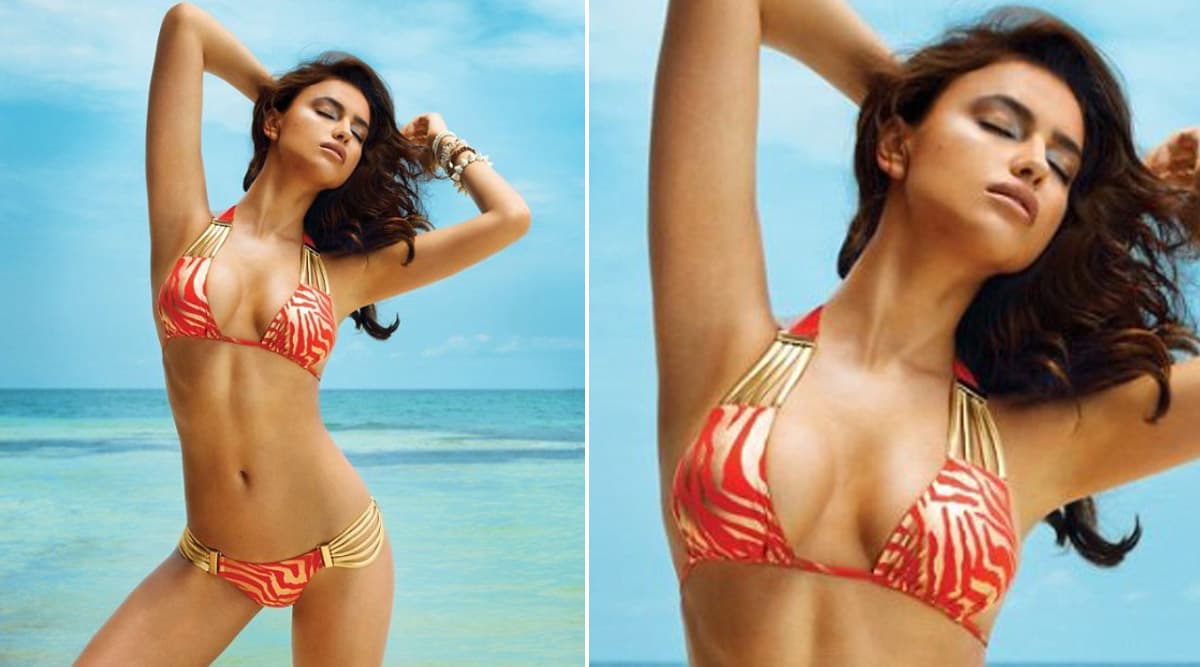 Irina Shayk (Photo Credits: Instagram)
Yellow Yellow, Oh So Hot Fellow!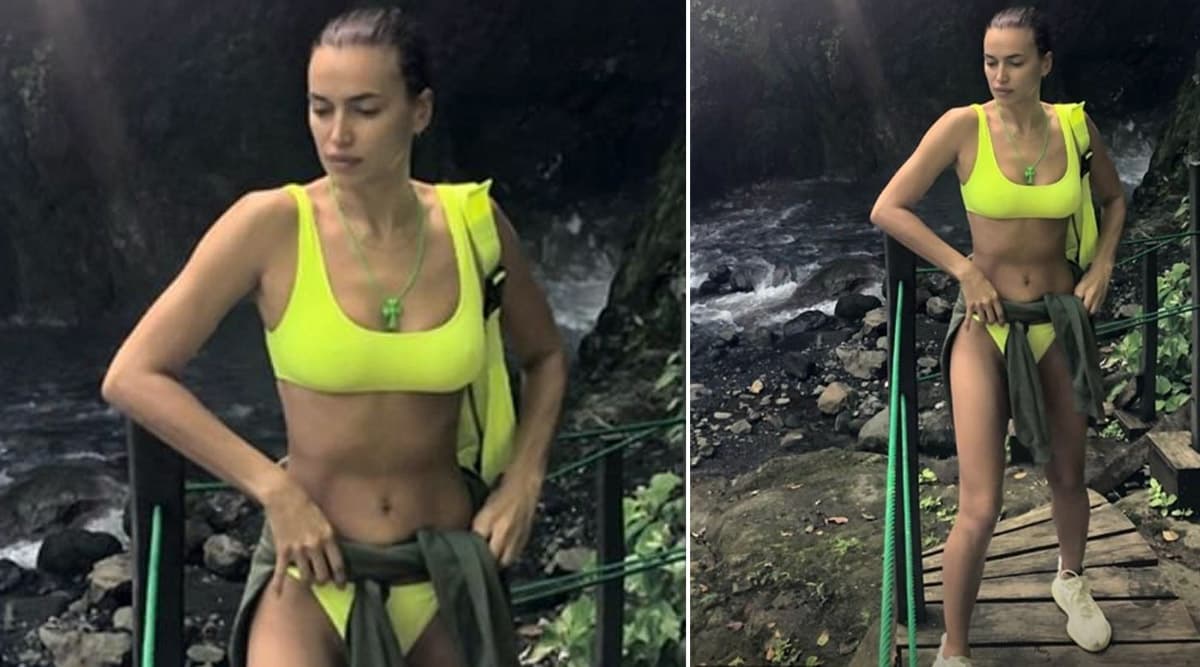 Irina Shayk (Photo Credits: Instagram)
Hotness Personified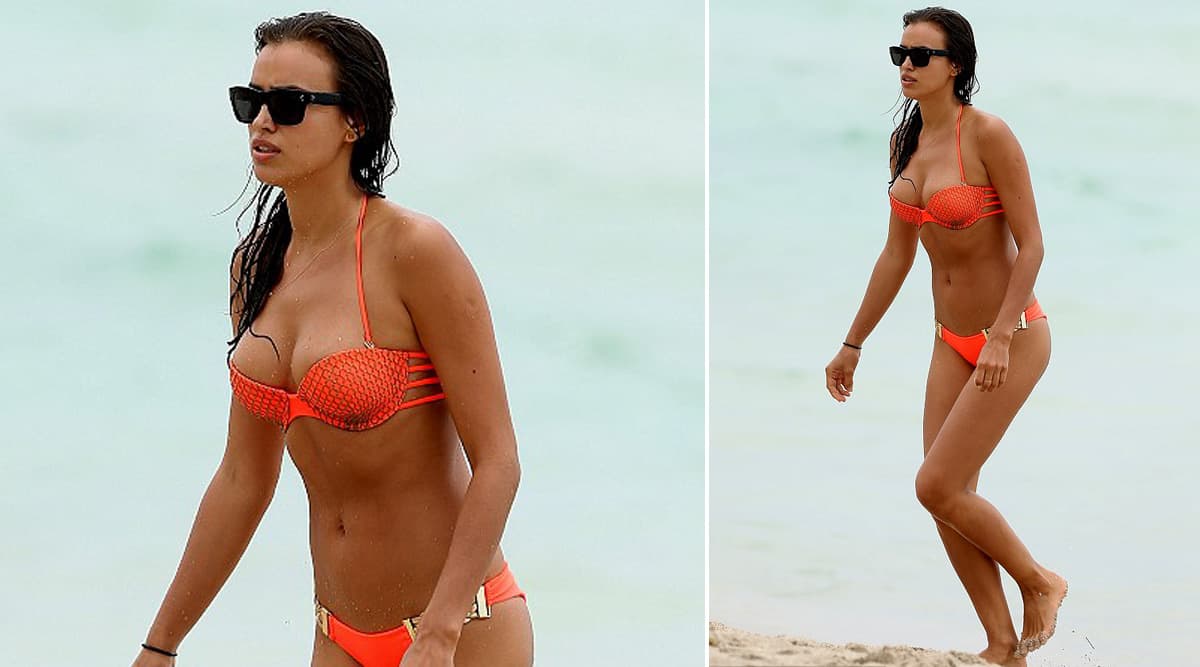 Irina Shayk (Photo Credits: Instagram)
Irina Making Boys Go Weak in their Knees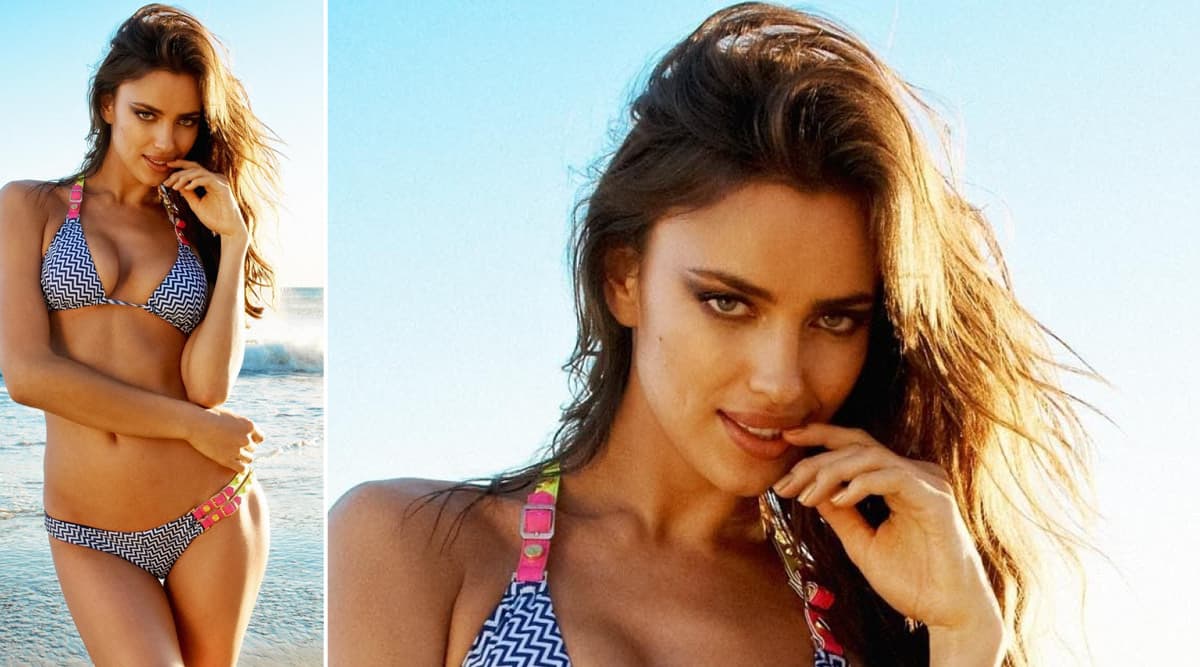 Irina Shayk (Photo Credits: Instagram)
Super Sexy
Irina Shayk (Photo Credits: Instagram)
Sexy Siren
Irina Shayk (Photo Credits: Instagram)
Irina Setting the Internet on Fire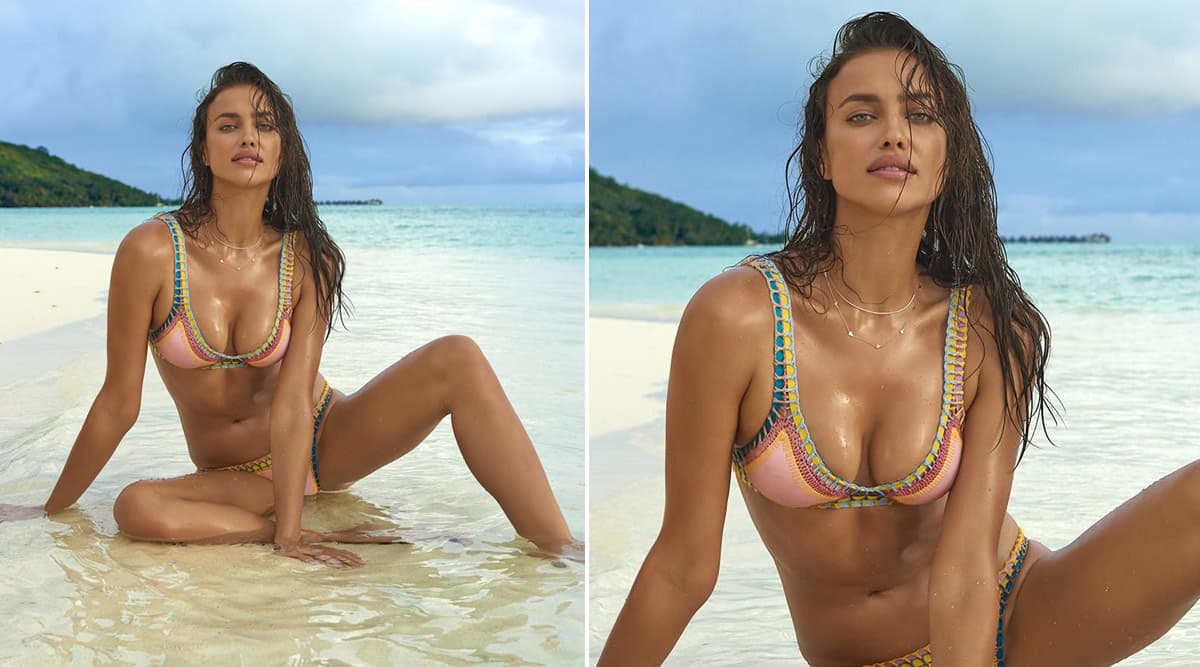 Irina Shayk (Photo Credits: Instagram)
Irina is also a mum to one lovely daughter. She isn't stranger to two-piece swimsuit but certainly prefers them over monokinis. While we enjoy our laidback Sunday, you guys can go ahead and drool over her hot and sexy swimsuit pictures. You can thank us later.
Ekta Kapoor Turns 45: Smriti Irani, Hina Khan, Rashami Desai and Others Wish the Queen of Soaps on Her Birthday (View Posts)
Smriti Irani, Hina Khan, Ekta Kapoor, Rashami Desai (Photo Credits: Insatgarm Facebook)
Television queen, Ekta Kapoor celebrates her birthday on June 7, 2020. In a two decade long career, the TV czarina's journey as a producer has been superb. From churning shows like Kyunki Saas Bhi Kabhi Bahu Thi, Kahaani Ghar Ghar ki, Pavitra Rishta, Naagin and more, the lady has been dominating the small screen space from quite a long time. Born to Bollywood actor Jeetendra and Shoba Kapoor, even after facing severe backlash, Ekta never paid heed to the negatives and moved on in her life. Her obsession with the word 'K' led to many successful projects. And on the occasion of her birthday, many television celebs have showered love on the queen of soaps on social media. Ekta Kapoor Birthday Special: The Queen And The 'Kahaani' Of Her Unforgettable TV Soap Trends!
Hina Khan, Smriti Irani, Rashmi Desai, Parth Samthaan, Mouni Roy and others expressed their love for Ekta Kapoor. And why not? As it's the birthday girl who used her creative mind and made many unknown faces from the showbiz popular and how. Check out a few wishes for Ekta below: Ekta Kapoor Confirms Naagin 5, Says 'Naagin 4 Will End With A 4 Episode Fantastic Finale And We Will Immediately Get Into Naagin 5' (Watch Video). 
Smriti Irani
Hina Khan
Rashami Desai
Divyanka Tripathi Dahiya
Parth Samthaan
Mouni Roy 
Varun Sood
Indeed, Ekta is an inspiration to many women out there who face trouble in balancing their personal and professional life. As a joint MD and creative head of Balaji Telefilms Limited, there is no one like her who entered a male-dominated field and came out as a winner. Kudos. Here's wishing Ekta a happy birthday from team LatestLY!