World No.6 Stefanos Tsitsipas returned to tennis after the pandemic disrupted the season. He is competing in the Ultimate Tennis Showdown(UTS). It's a league created by his coach Patrick Mouratoglou, and it has been one of the bright spots for Tennis in this period.
There has been a lot of debate regarding the restart of the tennis season. Some say it's safe whereas some say it's not. Tsitsipas' opinion on that was unknown but in the UTS Podcast, the Greek gave his thoughts about it.
"I've always had in mind is to win a Grand Slam" – Stefanos Tsitsipas
In the podcast, Tsitsipas like many others is perplexed. His ultimate goal is to win a Grand slam but currently, due to the pandemic, everything seems foggy. He has won some big titles in 2019 so he would love to w in a Grand slam this year.
"My goals so far, they are unclear. We don't really know what's going to happen in the next few months. For sure my goal that I've always had in mind is to win a Grand Slam. But I don't want to apply or put too much pressure to myself." he said
Obviously, in these troubled times, players will have an added psychological pressure. And so many might not perform at their optimal level. Tsitsipas wants to enjoy every moment on the court so he would want to be free of such pressures.
"It is important for me to enjoy every single moment. I love the game and I love it, even more, when I get to be out there like enjoy the way I am enjoying right now. It's amazing." he added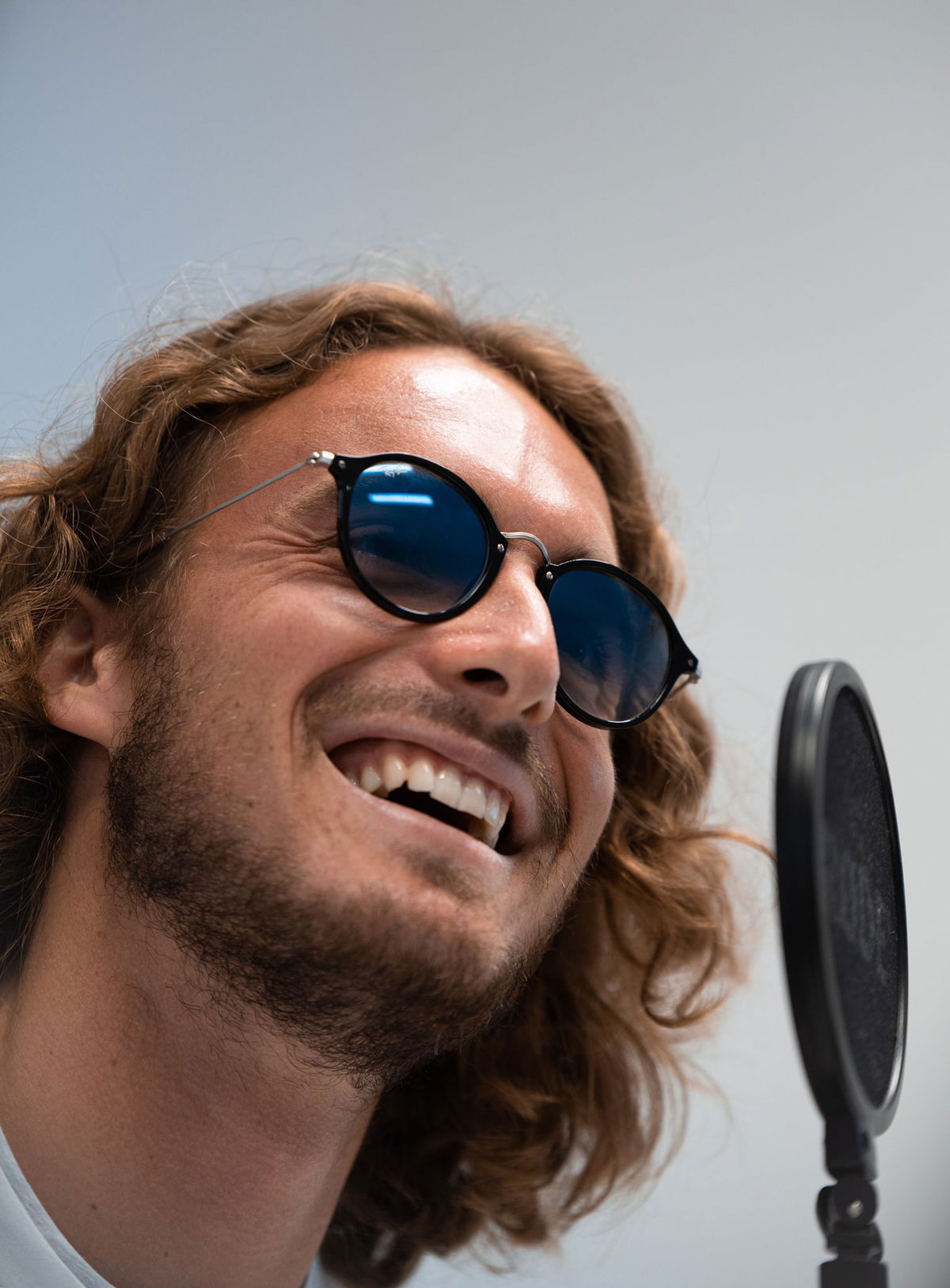 Read More: "Stefanos Tsitsipas Might Make His Breakthrough Anytime" – Patrick Mouratoglou on Big 3 Grand Slam Stranglehold
Tsitsipas had a stellar 2019. Notably, he won the ATP Finals in London. Plus he defeated Roger Federer, Rafael Nadal, and Novak Djokovic in 2019. So the greek would want to step it up at the big stage and show what he is capable of.
Although 2020 didn't start well with Tsitsipas crashing out in the 3rd Round of the Australian Open. He will want to return safely and have a strong impact at the US Open.