When the topic of great promos comes up, everyone thinks of Chris Jericho, The Rock, and "Stone Cold" Steve Austin. One of the most underrated in this category is the one and only Paul Heyman. You may not realize it, but Heyman has always been a master in promos.
If you don't believe it, I'd like you to remember the time Heyman made his appearance for a promo using the entrance song of CM punk. This was undoubtedly one of the biggest crowd moments of all time.
The crowd at Chicago, which happens to be CM Punk's hometown, was gutted when their favorite Superstar had left WWE a few days prior to this Raw episode. They were chanting his name unstoppably before the show. 
Then, Punk's theme song 'Cult of Personality' began playing and the crowd pop was insane. Everyone cheered and waited to see "The Best in the World" iconically show up. However, the music went on for 10 seconds and there was no one in sight.
The fans realized something was up but many continued to cheer and chant Punk's name. Then, to the shock of everyone, Paul Heyman showed up which turned the cheers into boos instantly. 
This was one of the most dynamic reactions ever. Paul Heyman had the audacity to enter using CM Punk's music a few days after he had left and in front of his home crowd!
That time Paul Heyman came out to Cult of Personality. The way the crowd popped and then instantly booed was great. Brilliant troll move. pic.twitter.com/G2ixsZy2pl

— Fightful Wrestling (@FightfulWrestle) August 11, 2020
Paul Heyman had the crowd in his hands
In an interview with Inside The Ropes last year, Heyman spoke about the moment and what led up to it.
"I considered it a challenge. I like to be challenged. I like for someone to come up with better promos than me because it challenges me to do better promos," says Heyman. "And so when I went out there and I lured out that crowd, and I just spoke to them. I wasn't, 'Ladies and gentlemen! CM Punk is not here tonight!' I talked to them."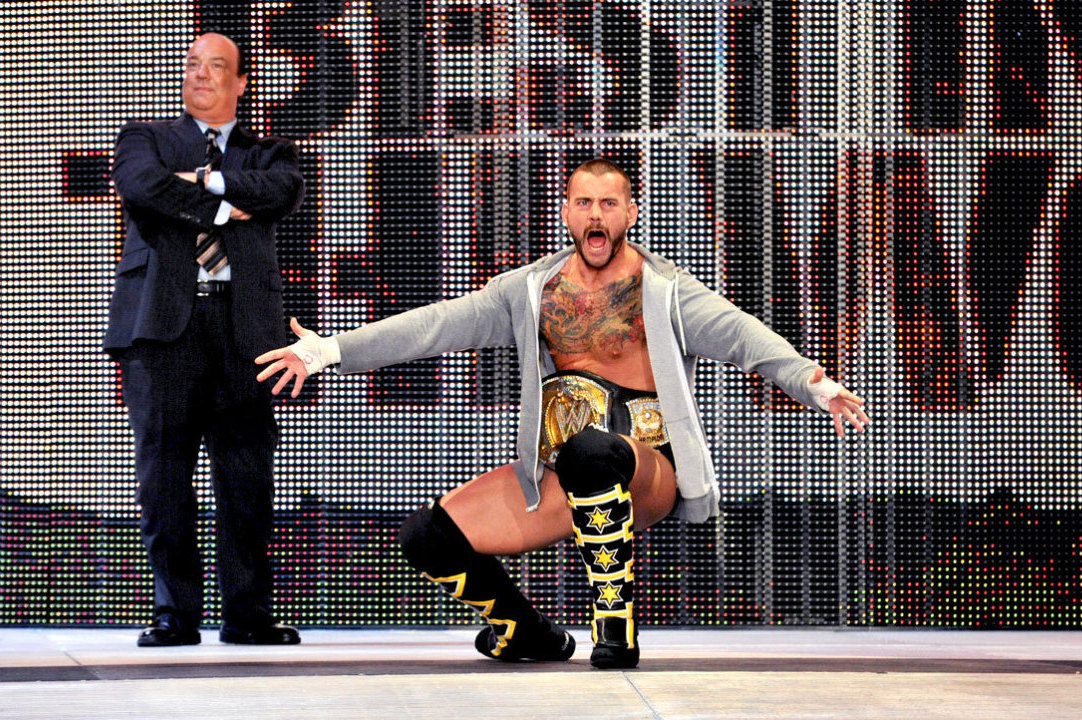 Heyman explained how he had the audience wrapped tight around his finger, and had full control of the moment.
"I came out in the first segment of Raw, which needs to be high energy, and I just talked to them. And I spoke softly so that they needed to lean in to listen. Once I had them, I stuck it right up their a**. And when I did, I knew I had them," says Heyman,
"And when they sit there going, 'F*** you!' And when I said, 'Brock Lesnar!' And out comes Brock Lesnar and those people were willing to pay to see The Undertaker kick Brock Lesnar's a** because of what we did. And they stopped thinking about CM Punk, who simply wasn't around for us to make money with anymore," says Heyman.
Paul Heyman effectively made the crowd totally focused on The Undertaker vs Brock Lesnar feud and had successfully diverted their attention. This proved just how much of a genius Heyman is. 
Despite a lot of candidates, few stand up to the levels of Paul Heyman when it comes to crowd control. He is still an all-time great in that department.